Do you offer shipping insurance?
Yes, we do! You can add Route shipping insurance at checkout for $0.98 per shipment, or through your online account.
What is Route Insurance?
Route Insurance further protects you from damages made to your order during shipping, or if the package is stolen, or lost. We believe it is important to offer this security measure so you are able to sit back and trust your GEM bites will arrive safely at your door. If something does happen to your order during shipping, you can use the Route mobile app to request a replacement order. The insurance adds $0.98 to your order, and you are free to unsubscribe from it at any time, either through your account or by reaching out to GEM support. GEM is not liable for lost, damaged, or stolen items.
To add at checkout:
When you get to the "Your Order Details" page, Route shipping insurance will be automatically switched ON. You can switch it off if you'd like to proceed without insurance.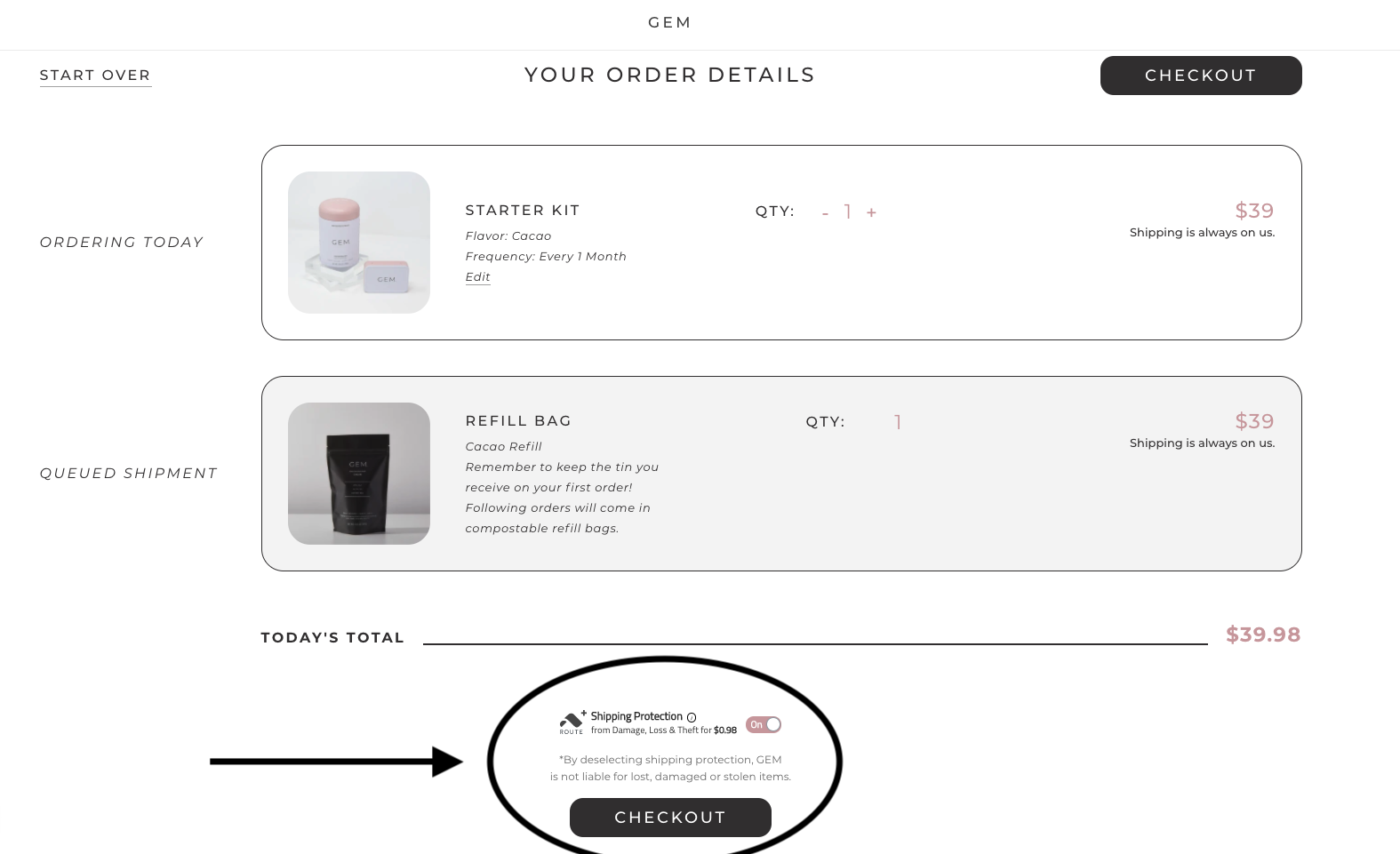 Route insurance will be listed alongside your subscription within the Order Summary section.
To add within your account (if you are already a subscriber):
Login to your account at https://www.dailygem.co/account/login and click on "My Subscriptions" next to "Delivery Schedule". Next, click on "Add Product" and you'll be given the option to add Route shipping insurance.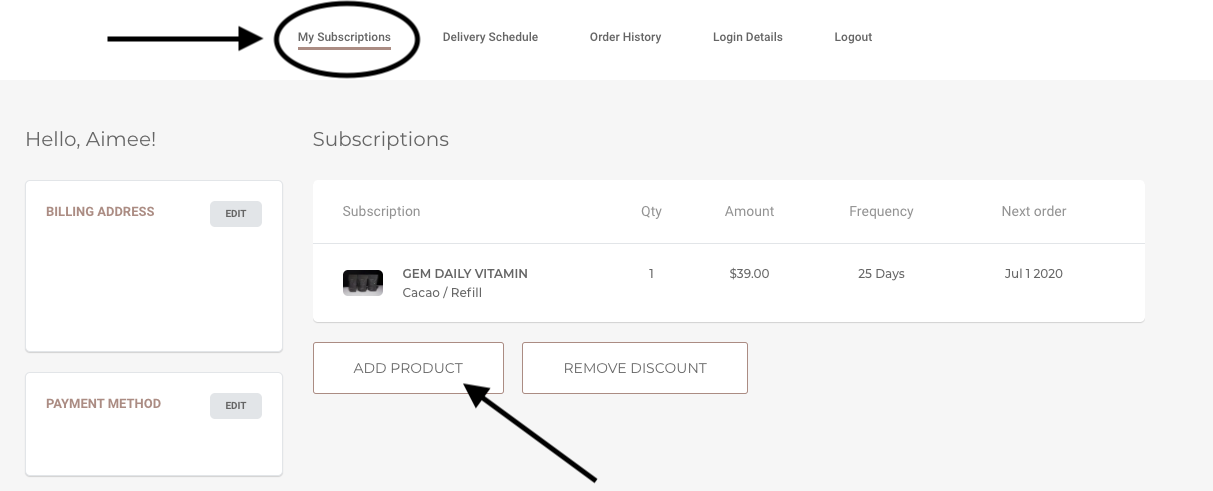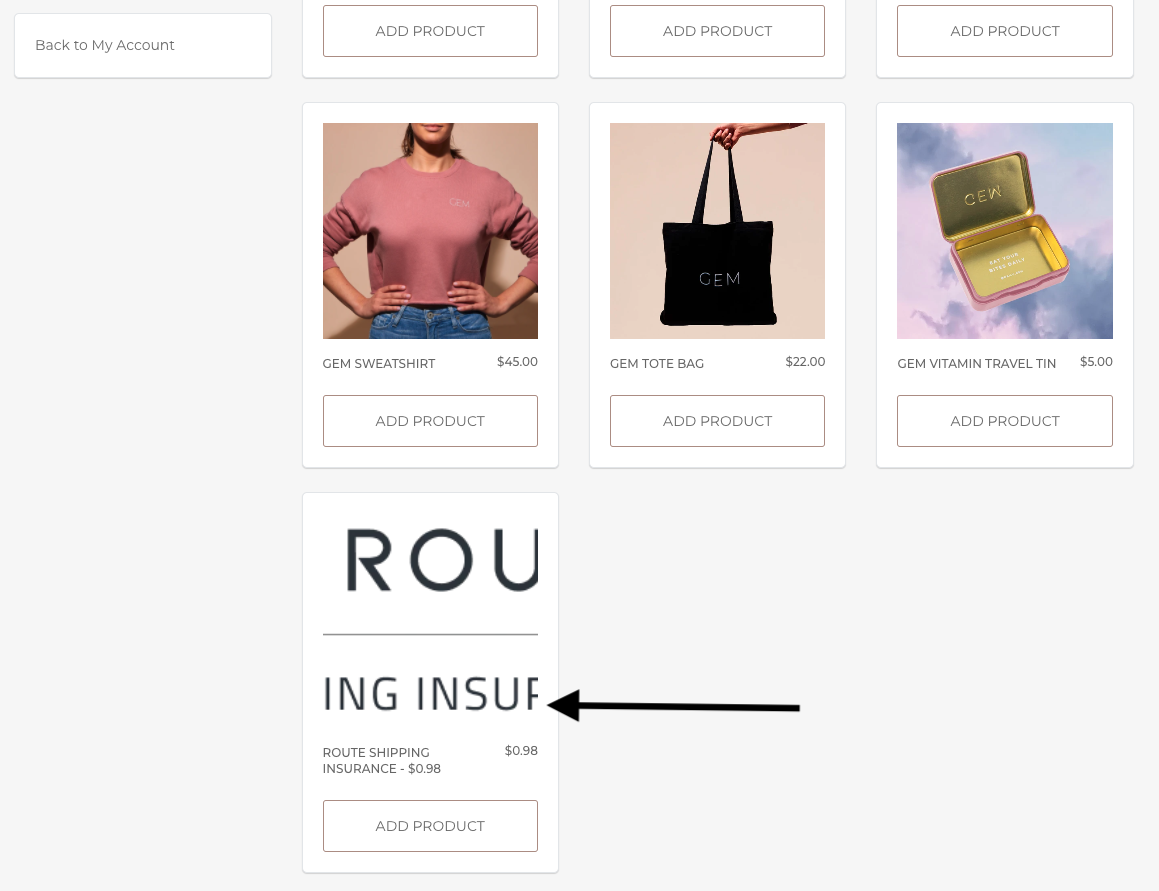 ---
---